Move Support Team
Your relocation needs are assessed by the team at our move headquarters, and designed and facilitated by your move manager and move crew to strict guidelines – ensuring safety, ease and exceptional service.
Individualised Move Blueprint
At the heart of our unique service is the Move Blueprint Package. A comprehensive plan, tailored to your move. Decades of experience distilled into a detailed strategic outline.
Delivery of Excellence
Years of industry experience supported by proven procedures and a professional team ensures that you can have complete confidence and peace of mind for your upcoming move.
We'll be on time for morning moves or your first hour is free!
We're always striving to remain Auckland's best moving company, and to offer you an elite moving service that's an enjoyable and stress-free experience.
We're the clean, in-uniform removers that you're happy to trust in your place
One call and we're there to meet you in person
We're punctual and on-site when promised, or your first hour is free
We're polite, helpful – and strong!
We're quick, efficient and easy to communicate with, saving you time and money
Our experienced move managers provide solutions for your moving issues
We have moved over 5000 properties in the last 10 years!
Moving home?
We know how stressful moving house can be, let alone the work of packing, labelling, shifting bulky furniture and beloved possessions, cleaning, and then unpacking and setting up in your new home. We'll make it easy and enjoyable for you by customising a moving plan that will meet your needs.
Moving Office?
Moving an entire office and staff can seem daunting, and you'll want to minimise work downtime. Office and corporate relocation is one of our specialities, and we can arrange a package to suit your needs. We prioritise getting your IT and computers installed and operating as soon as possible. Plus, we're available to move your office 24/7 – so you'll be up and running again in no time!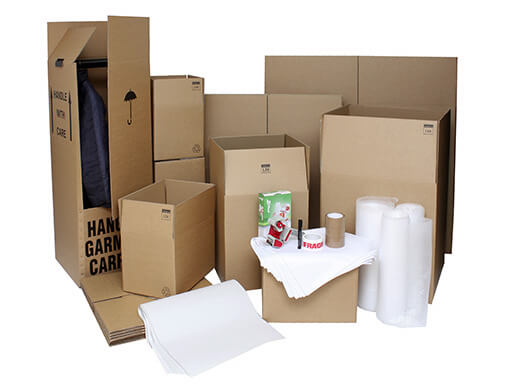 Need Help with Packing Boxes for your Move?
So many things to wrap and pack – where best to start and will precious things arrive at the other end in good condition? Relax and free up your time by using our professional packing specialists: they'll treat your belongings with care and respect, and can prepare them for local or international relocations.
Need to be Settled Quickly?
After all the busyness and disruption of moving, living amongst boxes as you unpack (and trying to find what you need) can be a further stress for you and your family. To smooth your transition, we offer a full or partial unpack service of your boxes and furniture, including reassembling furniture in the correct room. We'll have you settled and feeling at home in no time!
Need Storage?
If you (or your new home) aren't ready for your possessions, we'll arrange to have them stored at a secure facility. You can oversee your items being professionally installed in your unit, or you can leave us to it. They'll be safe until you're ready for them. Then, just get in touch and we'll deliver them!
Can't face the clean-up?
Your things might be out of the house, but now you have to clean – and that can take hours. Don't worry, we partner with reliable cleaning service providers and we'll provide a range of housecleaning options to suit you, so you can move on to your new place knowing a good job's been done.